---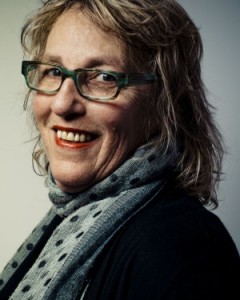 I know what you're thinking— oh no, not her again. But yes, Martha Frankel here. Writer of books, teacher of writers, interviewer of celebrities, recovering internet poker addict, lover of ethnic cooking. My obsessions come and go, but there's always one within arm's reach.
I'm not quite as smart as you might think, but I am a lot smarter than I look. I'm a worrier and a procrastinator, a potentially lethal combo. Whatever I'm doing, I'd prefer to be doing it in my pajamas. I'm a beach girl who lives in the mountains, a singer who can't hold a note, a knitter whose scarves wouldn't warm a kitten. That does not deter me one bit.
I dream of driving the Zamboni for the New Jersey Devils or coaching first base for the New York Yankees. My happiest days are those that I am so immersed in a book that I can't wait to get home. I wish I had started moisturizing in grade school.
I have zipped Jennifer Lopez into her wedding gown, gone CD shopping with Jeff Bridges, out-run the paparazzi with Sean Penn. I've traveled around the world, interviewing some of the greatest actors of our time. When I say "I have to go to work," I often mean that I have to settle into the couch and watch movies.
I have published 2 books: a memoir about gambling addiction (Hats & Eyeglasses), and a self-help book about relationships and genital hair removal (Brazilian Sexy). Oh, stop laughing. I'm working on 3 new books now; a pornographic thriller, Reading the Rings; a participatory non-fiction book, Kicking and Screaming; and another memoir, about Woodstock in the 70's and my decision not to have children.
In between, I manage to run the Woodstock Bookfest. This yearly celebration of writers and their readers is both the most challenging thing I've ever done… and the most fun.
Each and every day, being a writer feels like a dream come true.
Follow me.